Hunting in Argentina – What you Need to Know
A Brief History of Big Game Hunting in Argentina
Hunting in Argentina has a long history; it began with dove hunting over 30 years ago and then evolved to include larger game hunting. Over the past few decades Argentina has relaxed its hunting policies, especially relating to hunters coming in from outside of Argentina, as a way to help reduce the dove population in the country. Historically, farmers would place poison around their farms to kill doves, however this resulted in killing other birds and mammals as well as introducing poison into the farming fields. Hunting has become a more efficient way of reducing the dove population in Argentina, as well as a way to bring visitors and fellow hunters into the country.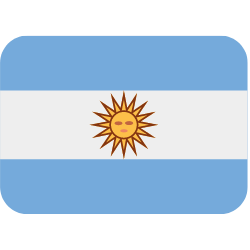 Government Involvement in Hunting in Argentina
In Argentina, there are tens of millions of doves or "Palomas". Doves are considered a problem species in Argentina because they consume an estimated 30% of the local farmer's seeds and grains. Additionally, the dove population does not migrate out of Argentina, it only populates, which leads to the excessive number of doves in the country. This massive population is the reason that the Argentine government has relaxed their hunting policies and began allowing for a year-round season with unlimited bags for dove hunting. While dove hunting cannot be considered an official industry in Argentina, there are an abundance of lodges and infrastructures in place to support the tens of thousands of hunters each year that participate in dove hunting in Argentina.
With regards to licenses, each province within Argentina requires hunters to have a hunting license. Licenses are paid to the Argentina Wildlife Resource Office, also known as the Departmento Ambiente. The word "permit" is commonly used when referring to a hunting license. Permit is a more popular translation of license in Argentina. Prior to your trip, your outfitter will ask for passport information, as it is used for your hunting license and is supplied to the province in Argentina you will be hunting in. The cost of the hunting license varies from province to province. For hunting licenses, you will be required to pay the license fee for each day you hunt. Since each province has different regulations and requirements, it is the responsibility of your outfitter to keep track of this information, make sure clients are informed of the fees, and pay the Departmento Ambiente. Lastly, it is the responsibility of the outfitter at the end of your trip to report to Departmento Ambiente the types of birds you shot, the number of each bird that you shot, as well as the number of shells you shot. All reputable lodges are well aware of the policies and procedures, and everything related to your hunting license should be very transparent.
Popular Species to Hunt in Argentina
Red Stag Hunting in Argentina
The Red Stag is one of the largest deer species in the world. Red Stag were introduced to Argentina in 1906. In the early 1920s Red Stag were introduced to the Andean foothills, and then introduced into Chile around 1928. Red Stag were introduced specifically for hunting and are now prized because the meat from Red Stag is used as a local food source. Red Stag are the 4th largest deer behind moose, elk, and Sambar deer. Red Stag generally weigh around 300 to 500 pounds, and they grow and shed antlers each year. The hunting season for Red Stag is from March to July.
South American Adventure packages that feature Red Stag include:
Dove Hunting in Argentina
Dove hunting in Argentina began its popularity approximately 30 years ago due to the explosion of the local dove population. The hunting season for dove is year round.
South American Adventure packages that feature dove include:
Whitetail Deer Hunting in Argentina
There are two types of Whitetail Deer: the Mountain Whitetail and the Coastal Whitetail. These are two different species and two very different hunts. The hunting season for Whitetail Deer is from June to September.
The South American Adventure package that features Whitetail Deer is the 'South American Whitetail Deer, Peru' package.
Axis Deer Hunting in Argentina
The Axis Deer are one of the most beautiful deer in the world. The Axis Deer came to Argentina in the 1920s as the "Indian chital" or "spotted deer". Axis Deer have been very successful in Argentina and trophies range in size with 25 to 30 inches common. The hunting season for Axis Deer is from March to November.
The South American Adventure package that features Axis Deer is the 'Custom Tailored Big Game & Bird Hunting Programs – Argentina' package.
Blackbuck Hunting in Argentina
The Blackbuck, also known as the "Indian antelope", is an antelope found in India. The Blackbuck antelope was introduced to Argentina in the early 1920s and quickly became one of the country's most successful imports. Blackbucks are small, weighing in at around 90 lbs. with jet black coats and straight spiraled horns. The hunting season for Blackbucks is from March to November.
The South American Adventure package that features Blackbuck is the 'Custom Tailored Big Game & Bird Hunting Programs – Argentina' package.
What to bring on a hunting trip to Argentina
Currency
The currency in Argentina is the Argentine Peso. 1 Argentine Peso is equal to $0.01 USD. Most hunting lodges accept cash (USD or Argentine Peso), Checks (often with a processing fee), and Mastercard/Visa for hunting trips. Shotgun shells and your dove hunting license fees are paid at the lodge.
Travel Documents
Your passport needs to be current and the name on your international ticket must match the name on your passport exactly. Your passport must not expire within six months of your arrival date into Argentina.
If you are a U.S. Citizen, you do not need to apply for a visa. If you are not an American citizen, check with the appropriate consulate in your country to find out if you will need a visa.
A hunting license is also needed for hunting in Argentine. Please complete the Customer Data Form before you depart for your Argentina hunting trip.
Vaccines
The Centers for Disease Control (CDC) recommends all travelers to Argentina be fully vaccinated for Covid-19 before entering the country. No additional immunizations are required for Argentina hunting trips. It is encouraged that you to consult your family physician and/or the Center for Disease Control (CDC) for the most up to date information and recommendations for travel within Argentina.
Clothing
The following apparel items are recommended for your hunting trip in Argentina:
Lightweight Boots – Waterproof or water resistant boots are highly recommended
Light Shooting Gloves – Wearing gloves is helpful when the barrel of your gun gets hot from high volume shooting and for loading your gun
Gun Pads – Gun pads are the same as shoulder pads. Intense and excessive amounts of shooting take a toll on the body that most hunters are not used to in regular hunting seasons. These pads help both with the abrasion from mounting the gun and also with the gun's recoil.
Ear Protection – any amount of ear protection is helpful. Whether you choose an inexpensive foam earpiece or a high end earpiece, when it comes to high volume shooting any ear protection is highly encouraged.
Eye protection – High quality shooting glasses, or even sunglasses, are a necessity for hunting in Argentina.
Camo Jacket/Shell – This is recommended for duck hunting
Lightweight Wader – This is recommended for duck hunting
Where to Find Hunting Outfitters in Argentina?
South American Adventure Safari offers a wide range of different packages to help you plan your wonderful trip across Argentina. South American Adventure Safari is the only outfitter in Argentina invited to participate in the Craig Boddington Endorsed Outfitter Program. Craig Boddington is one of today's most respected outdoor journalists. He spent the past forty years exploring our natural world as a hunter and sharing his knowledge and experiences in dozens of books and through thousands of published articles and essays. He is a decorated Marine, an award-winning author, and continues to be a leading voice for conservation and ethical hunting around the world. South American Adventures Safaris was founded in 1988 by father and son José & Marcelo Sodiro. It was one of the first established hunting companies in Argentina and other countries like Paraguay, Bolivia, Ecuador and Peru.
Start Your Argentinian Big Game Hunting Experience Today!