The History of Water Buffalo Hunting in Argentina
A Brief History of the Water Buffalo in Argentina
Feral Water Buffalo have been hunted in Argentina for many years. The Water Buffalo, also referred to as the Asian Water Buffalo (Bubalus bubalis), is a large mammal found throughout Southeast Asia, India, Australia, South America, North America, Europe and parts of Africa. Water Buffalo were introduced into Argentina over 150 years ago, and they immediately adapted to the new territory. Water Buffalo are now extensively used in Argentina for meat and dairy production. Water Buffalo populations have grown at a steady pace and part of them have escaped into the wild where they have continued to grow. While Water Buffalo herds have no boundaries or fences, they do tend to remain in specific areas, which is often near water. Today, there are an unknow number of these animals in Argentina, which makes them ideal to hunt for since the population is so large. In fact, in Argentina many game ranches raise Water Buffalo for commercial hunting. Water Buffalo are one of the most popular large game animals hunted in Argentina.
Statistics on the Water Buffalo in Argentina
Below are some facts and statistics on Water Buffalo:
Water Buffalo originated in Asia, which is why they are often referred to as 'Asian Water Buffalo'
The average horn size for Water Buffalo is 24 to 32 inches and they can have 1.2 meters maximum distance between the outer edges of their horns. Water Buffalo have the largest horns of any living animal.
Water Buffalo can weigh up to 2,200 pounds.
There are two types of Water Buffalo: River Buffalo and Swamp Buffalo. River Buffaloes have longer faces and bigger limbs. Swamp Buffalos are bigger bodied and stocky with short bodies.
Skin color on the Water Buffalo varies. Most have black skin, similar to a polar bear. However, some may have dark, slate-colored skin. Swamp buffaloes have a grey skin that later becomes a slate blue. Water Buffalos, on rare occasions, have been to known to be albino.
Water Buffalos is not as aggressive as some other large mammals, but when cornered or wounded can easily turn against a hunter.
In 2005, the Water Buffalo herd in the Brazilian Amazon stood at approximately 1.6 million. Approximately 460,000 of them were located in the lower Amazon floodplain.
Water Buffalo have the ability to adapt to a large number of topographies. They can mainly be found in wet grasslands, swampy areas, puddles and in or near rivers. This is why they adapted to Argentina so quickly.
The lifespan of Water Buffalo ranges from 10 to 25 years. Most Water Buffalo only live up to 25 if they are kept in captivity and cared for. In the wild, they live closer to 10 years.
For their large size, Water Buffalo can be very fast when faced with danger and they can run up to 30 miles per hour.
Despite their massive size, Water Buffalos are herbivores. They eat aquatic plants, grasses, leaves, and herbs.
Where to Hunt the Water Buffalo in Argentina
The hunting season for Water Buffalo in Argentina is long and lasts from March all the way to November. There are two key regions for hunting Water Buffalo in Argentina: La Pampa and Corrientes.
La Pampa
Similar to other large game animals, La Pampa is a key region for hunting Water Buffalo. La Pampa is a common area for hunting due to the fact that it has areas with deserts, salt lakes, short bush, and grasslands. These different ecosystems home many different types of animals, especially big game animals that are ideal for hunting. Red Stag and Blackbucks are examples of big game commonly hunted in La Pampa. Additionally, the terrain of La Pampa is mostly flat with some areas of rolling hills, so hunters tend to find this region much easier for hunting than other regions of Argentina.
Corrientes
The providence of Corrientes, located in northeast Argentina, is one of the most important areas for Water Buffalo hunting in Argentina. Corrientes has very extensive marshlands and thick forests which are the perfect habitat for Water Buffalo. Hunting in this area can be fruitful for more than just Water Buffalo as the ecosystem in Corrientes is also home to the best free range Axis Deer found in Argentina, as well as many other species including wild boar, capybara, the Brocket Deer and the Cayman.
Custom Tailored Big Game & Bird Hunting Programs
Season: Year round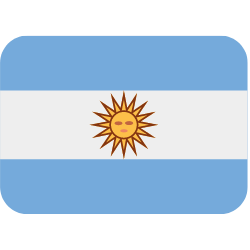 We can custom create a package for large or small groups based on their preferences to include any of the following: Red Stag, Asian Water Buffalo, Axis Deer, Fallow Deer, Blackbuck Antelope, Wild Goat, European Muflon, Four Horned Sheep, Wild Sheep and European Wild Boar. We can combine any of this species along with a wingshooting trip.
How to Hunt the Water Buffalo
Two popular hunting methods for Water Buffalo are the spot and stalk method and blind hunting method.
Spot and stalk: The spot and stalk method is one of the most rigorous and demanding forms of big game hunting. This hunting method is best for open or semi-open spaces where hunters can locate their prey from a distance and stalk them into an effective killing position without alerting the animal of any potential danger. Spot-and-stalk shots are generally taken anywhere from 30 to 100 yards away from the animal. In addition to being an exciting method, the spot-and-stalk method is more tactical for hunters than just walking around hoping to find Water Buffalo.
Blind Hunting: The blind hunting method is most commonly used in the United States, and it is when hunters use a concealment device or shelter to physically conceal themselves from animals. Some blinds are exceedingly simple, while others are complex. The legality of hunting blinds varies by location.
Hunting water buffalo on horseback is also a once in a lifetime experience. Due to the fact that Water Buffalo are very plentiful but also very fast, hunting on horseback is a great way to make the most of this very exciting up close and personal hunt. It is recommended to use a .375 caliber rifle or larger when hunting Water Buffalo.
How to Get Your Trophy Home
Similar to the Red Stag, Water Buffalo have become another very sought after trophy in Argentina. There are companies in Argentina that will manage the handling and shipping of your large game trophies. These companies will handle and prepare the trophies on site according to both the international export requirements and also per their clients' requests. Trophy handling companies will often salt and dry the hides, dip, bleach, and cut the skulls. They will also often send the trophies to a taxidermist who will inspect the trophies to ensure that they are suitable for export. These companies will also make sure that all necessary paperwork and permits are completed and filed. Once trophies are ready and the export documents are issued, the shipping will be sorted. When dealing with exporting trophies out of Argentina, it is important to note that most shipping companies can only ship trophies to a customs broker at the destination country in order to get clearance. Some companies have a list of brokers that they work with, or experienced hunters can supply their broker's information. Once the trophies clear into the destination country, they can either be shipped to you or your taxidermist of choice. You can typically expect your trophy to be shipped out of Argentina within 12 months of your hunt. It is recommended that you stay in the area or at your hunting lodge at least 1 more day after your hunts end in order to get the permits and trophies ready.  Many trophy handling companies offer packages for US hunters. Typically, these packages include exporting, shipping, and even mounting in the USA.
How to Book a Hunting Trip to Argentina Featuring the Water Buffalo?
With Argentina being one of the top countries in the world for hunting, there are many great outfitters that operate from fine lodges and camps. Argentina also has a good infrastructure set up of excellent roads and internal flights. Outfitters such as South American Adventures Safari offers a wide range of different packages to help you plan your wonderful trip across Argentina. South American Adventures Safaris was founded in 1988 by father and son José & Marcelo Sodiro and is one of the first established hunting companies in Argentina and other countries like Paraguay, Bolivia, Ecuador and Peru. Many of the packages offered by South American Adventures Safaris are aimed toward hunting Water Buffalo and other large game. South American Adventure packages that feature Water Buffalo include the 'Custom Tailored Big Game & Bird Hunting Programs – Argentina' package. South American Adventures Safari is also the only outfitter in Argentina invited to participate in the Craig Boddington Endorsed Outfitter Program. Call South American Adventure Safaris today to book your hunting trip to Argentina featuring Water Buffalo Hunting!