START YOUR ADVENTURE TODAY! The Parque Diana hunting ranch sits on approximately 25000 acres with an estate hunting area encompassing right around 12000 acres.  Our estate hunting area is filled with quality red stag trophies which is directly due to our established genetic management program.  Our decades in the industry has helped to create an exceptional herd of red stag.  Hunters can expect to hunt very large red stag trophies up and through the 600 + SCI class with antlers containing 24 to 30 points in some cases.   Our terrain is mountainous with deep canyons and dense woods which allows for wild and challenging hunts.  There are trails along the foothills and canyons which allows our team to get to hunting spots by 4 X 4 vehicles and then continuing to hunt by walking and stalking accessible areas. 
The best time to hunt these super gold medal red stag is during the rutting season from March to April.  Our clients experience 100% success year after year on great trophies during the stag roar.  If you are looking for a little more adventure you can easily combine your hunt with some very fine trout fishing in the same area as the lodge. You can expect to take a very mature and well-developed trophy. We will look for the best trophy for you to harvest related to the size of the gold medal package you are interested in. Please take a look through our photos below for reference. Parque Diana lodge is one of the finest hunting lodges in the country, situated next to a crystal water river with breathtaking views of the Andes Mountains and valleys.  Parque Diana has 10 deluxe mountain wooden cabins each with heated floors, fireplace, mini bar and private bathrooms. Our cabins are ideal to relax and get involved with the true nature of Patagonia.  Our main lodge is your home for storytelling around our fully stocked bar and where we will come together over tremendous meals.  Our TV room and warm lodge is perfect for relaxing while watching the river flow by. Our lodge offers WIFI for all guests at no charge. After a long day of hunting we return to the lodge which is well equipped to serve up a drink at our open bar and our tremendous selection of beverages, premium wines and liquors to satisfy the discerning palate.  Breakfasts typically includes coffee, tea, juice, fruit, yogurt, cereals, freshly baked pastries, toast, ham, cheese, bacon and eggs (a la carte).  Lunches and dinners are homemade and created by our inhouse chef who highlights fresh locally grown products including the famous grass fed beef in the area, game meat and fresh dessert options that will excite you.  Every evening our meals are paired with the finest Argentinean wines.
Neuquén, AR
2:26 am,
December 6, 2023
70
°F
clear sky
Custom Tailored Big Game & Bird Hunting Programs - Argentina
Season: March – July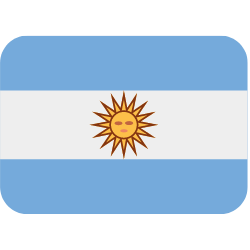 Mix Bag Bird Hunting & Fishing
Entre Rios, Argentina
Season: March – July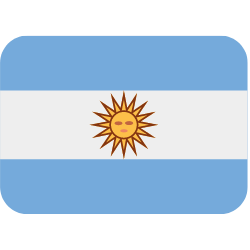 Gold Medal Red Stag
La Pampa, Argentina
Season: March – July