PACKAGES FEATURING THE DORADO
Mix Bag Bird Hunting & Fishing
Entre Rios, Argentina
Season: March – July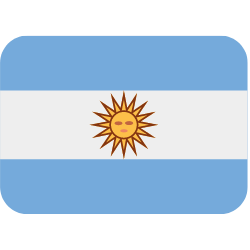 6 Nigths and 5 Hunting Days

One free range Red Stag trophy (no limit on score)

Full board lodging – Open Bar

One-on-one guiding
.
Cast & Blast
Entre Rios, Argentina
Season: March – July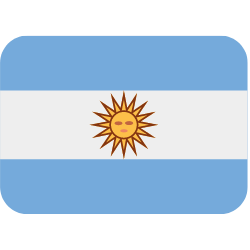 6 Nigths and 5 Hunting Days

One free range Red Stag trophy (no limit on score)

Full board lodging – Open Bar

One-on-one guiding
.
Dorado can be identified by their:
Golden-yellow body

Long, sleek shape

Sharp teeth

Deeply forked tail
Dorado fishing technique:
Dorado fishing in Argentina typically involves using lures, either casting or trolling.

Dorado are known for their acrobatic jumps and fierce fighting, making them a popular game fish.

Fly fishing for Dorado is also gaining popularity in Argentina, with many fishing lodges offering guided fly fishing trips.

Meat yield ~40%

Dorado is considered a delicacy in Argentina and is often prepared grilled or fried.
Dorado fishing in Argentina:
Argentina is known as one of the top destinations for Dorado fishing in the world.

Dorado can be found in many of the country's rivers, including the Parana and Uruguay Rivers.

The best time to fish for Dorado in Argentina is during the summer months, from December to February.

The fishing of Dorado in Argentina is regulated, and anglers must obtain the appropriate licenses and permits.

Many fishing lodges in Argentina offer all-inclusive packages for Dorado fishing, including accommodations, meals, and guided fishing trips.
When can I go Dorado fishing?
In South America, you can fish for Dorado year round. This is unlike most hunting where the species generally has a fixed hunting term. While the fishing season is year round, it is recommended to go between September and April.
What rods should I use or Dorado fishing?
What do Dorado look like?
Why should I go Dorado fishing?
DORADO FISHING
Year Round: Estancia Cortaderas
The Golden Dorado is a highly prized game fish that hits like a Wahoo and is prone to acrobatic leaps and runs. You may use spinning rods but many guests enjoy the challenge of a fly rod for these "golden tigers." Fishing is year round but the best months are September-April. Among the best kept secrets for serious freshwater anglers is certainly the golden Dorado or Salminus Maxillosus of Argentina. This freshwater rarity has been likened to Tarpon, Tuna and even Wahoo and is a must on the travel itinerary of any serious fisherman.  Acrobatic leaps accompany finger burning runs as the Dorado tries to escape its fate. The ritual provides a real challenge and quite a workout for the angler as these "Tigers of the river" demonstrate their strength and fierce temper.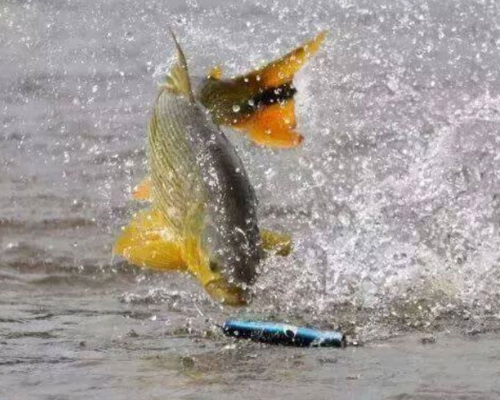 What We Provide Our Hunters...
As to plains game, we suggest riffles such as 7 mm RM or 300 WM caliber, fitted with a good scope. For water buffalo we recommend 375 HH caliber or bigger. For birdshooting 20 Ga. semi-automatic models are specially recommended. South American Adventure Safaris will provide premium quality ammunitions in 12 or 20 Ga. For 16, 28 and 410 calibers, please, order them in advance.
Munitions and cartridges will have to be dispatched in a hard box by separate as a registered baggage.