THE FALLOW DEER
March to July: El Carrizal La Pampa
The fallow deer (Dama dama) is a ruminant mammal belonging to the family Cervidae.  Fallow deer are around the same size as axis deer with coats in different color phases: black/brown, white and spotted.  Fallow deer have broad shovel-shaped deer with brow tines and usually several points off the palms.  Fallow deer were introduced to Argentina in the 1920s and 1930s.   The fallow deer rut in April and May and offer tremendous hunting opportunity.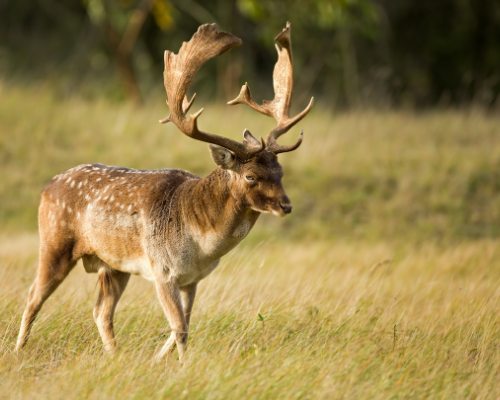 PACKAGES FEATURING THE FALLOW DEER
Custom Tailored Big Game & Bird Hunting Programs - Argentina
Season: March – July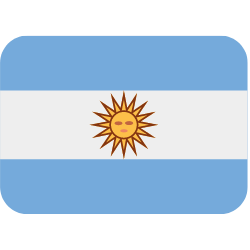 6 Nigths and 5 Hunting Days

One free range Red Stag trophy (no limit on score)

Full board lodging – Open Bar

One-on-one guiding
.
THE FALLOW DEER
March to July: El Carrizal La Pampa
Fallow Deer bucks come in many variations of coat color including common, menil, melanistic and leucistic.  Generally only bucks have antlers.  Gallow deer generally graze in mixed woodland and open grassland.  Rutting fallow bucks spread out and females move around between them during the rut.  Fallow deer can run as fast as 30pmh over short distances and jump upwards of 5 feet and can jump as far across as 16 feet.  The European fallow deer was introduced by billionaire Aaron Anchorena, who intended to increase hunting opportunities. He freed wildlife of European and Asian origin, making them common inhabitants.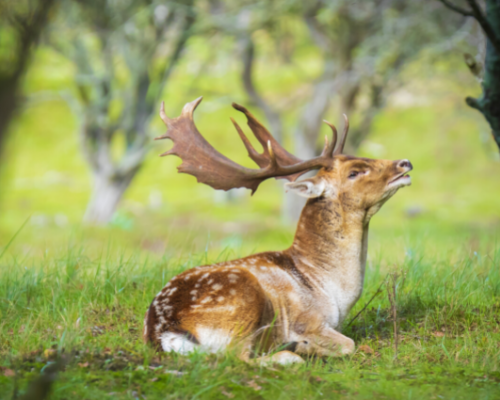 What We Provide Our Hunters...
As to plains game, we suggest riffles such as 7 mm RM or 300 WM caliber, fitted with a good scope. For water buffalo we recommend 375 HH caliber or bigger. For birdshooting 20 Ga. semi-automatic models are specially recommended. South American Adventure Safaris will provide premium quality ammunitions in 12 or 20 Ga. For 16, 28 and 410 calibers, please, order them in advance.
Munitions and cartridges will have to be dispatched in a hard box by separate as a registered baggage.