Hunting Weather by Season in Argentina
Argentina is one of South America's top hunting destinations all year round. Some of the most popular types of hunting there include Red Stag, Asian Water Buffalo, Axis Deer, Blackbuck Antelope, Dove, Partridge, and Dorado fishing. There is never a bad time to plan a hunting trip to Argentina, however it is important to consider that depending on which season you choose and what part of Argentina you are going to, there will be different types of hunting available and different preparation required. The weather in Argentina has lots of variation from northern to southern areas due to drastic changes in altitude. Argentina is located in the Southern Hemisphere, meaning they typically experience opposite weather conditions as the U.S.
Quick Search:
Hunting in Argentina Jan - Mar (U.S. Late Winter/Spring)

Temperatures:
The northern regions of Argentina generally have higher temperatures compared to the areas further south. January to March is a good time to visit, as it falls mostly within their summer season. The summer season is the warmest and wettest time of the year, with the exception of Patagonia where it is actually the driest season. The average temperature in January of Buenos Aires, the capital located on the East Coast of Argentina, is 76 degrees Fahrenheit. This is the hottest month of the year. The whole summer season averages about 70 degrees Fahrenheit. In the north, the average summer temperature is 79 degrees, while the most southern point of Argentina averages 54 degrees in the summer season due to the high altitudes. The summer season also offers hunters longer days. More hours of sunlight is always an added bonus. Their summer is said to be the most desirable time to visit, but March is classified as part of their fall season and is their wettest month of the year.
What to Wear While Hunting:
If planning a hunting trip for March be sure to pack rain gear to stay dry. This may include waterproof boots, rain pants, rain jackets, and plenty of extra socks. Otherwise, if planning your trip to northern Argentina in January or February, prepare yourself for hot days with lightweight, moisture-wicking clothing. While staying protected and camouflaged, ensure what you are wearing is breathable and comfortable. Hunting in January or February in southern Argentina will call for layering. Having layers to add or remove will guarantee comfort. These layers may include a t-shirt, a long sleeve shirt, and a light jacket.
Alternate Activities January through March in Argentina:
There is something for everyone in Argentina between the months of January and March, this being Argentina's peak tourist season. Argentina has some amazing beaches that are a favorite attraction. In addition to the beaches, there are also many lakes and rivers that people enjoy swimming in. People also rave about Iguazú Falls, which is world famous. Since January and February are in Argentina's summer season, time spent outdoors soaking up the South American sun is sure to make for a relaxing trip.
Hunting in Argentina Apr - June (U.S. Early Summer)

Temperatures:
April and May are a part of what is considered to be Argentina's fall season. In both northern and southern Argentina, the fall weather is mild with an average of 72 degrees Fahrenheit in the northern areas and 43 degrees in southern areas. April and May have high precipitation in northeast Argentina and low precipitation in northwest Argentina. June is the start of Argentina's winter season. In northern Argentina, winters are mild with an average of 57 degrees Fahrenheit. In the center of Argentina, winters can get cool and there is an average of 50 degrees. In southern Argentina, winters get cold and it even often snows or frosts. The average winter temperature in southern Argentina is 39 degrees Fahrenheit, with averages getting below freezing in the higher altitudes. Due to the harvest, birds are especially active this time of year. If you plan on bird hunting of any kind, this is the ideal time to book.
What to Wear While Hunting:
For April and May, layering is suggested. Northern areas will not require heavy clothing, but southern areas may. Come prepared with rain attire if hunting in April or May in northeast Argentina. In June, make sure to dress warmer, especially in southern areas. Consider wearing long johns, winter hats, gloves, and a heavy jacket.
Alternate Activities April through June in Argentina:
The middle of April in southern Argentina has the most beautiful foliage of the year. People can enjoy walks and photography during this time. Also, the capital city, Buenos Aires, has several of its largest festivals and fairs taking place every April and May.
Hunting in Argentina Jul - Sept (U.S. Late Summer)

Temperatures:
July and August are winter months in Argentina, while September is the start of spring. As previously mentioned, in northern Argentina winters are an average of 57 degrees while southern Argentina averages 39 degrees and certain altitudes reach below 32 degrees Fahrenheit. September, on the other hand, is part of a transitional season, so temperatures do not get too extreme. During September, the days are mild and the nights get cool. Since September is the very beginning of Spring, it is the coldest month of Spring. Spring temperatures in northern Argentina average 68 degrees Fahrenheit. The spring temperatures in southern Argentina range from an average of 46 to 57 degrees. The most rain during the spring occurs in northern Buenos Aires. The winter is a good time for bird hunting as there is little rain and clear sky for high visibility.
What to Wear While Hunting:
While hunting in Argentina in July and August, you will want to bundle up. Bring snow gear depending on the area. This may include winter boots, snow pants, winter coats, hats and gloves. If your hunting area has snow, remember to bring the appropriately colored camouflage hunting attire to blend in with your surroundings. In September, bring a light jacket, but there's no need to worry too much about drastically hot or cold weather. However, if your hunting destination is located in certain southern areas, additional layers will be needed and possibly even a hat and gloves.
Alternate Activities July through September in Argentina:
July and August in Argentina is the perfect time to go snowshoeing in Calafate Mountain Park or visit the South wall of the Moreno Glacier. There is something for the whole family here even in the colder months. In September, temperatures still may be chilly so this would be a great opportunity for an indoor activity like learning to Tango in Buenos Aires.
Hunting in Argentina Oct - Dec (U.S. Fall/Early Winter) Temperatures:
October and November are Spring months in Argentina and December is the first month of the summer season. Since temperatures rise as spring progresses, November is at the end of spring and has good weather for outdoor activities such as hunting. November is also ideal since the weather has not yet hit the uncomfortable heat of the Summer. Similarly, December is the first month of summer, so the hot temperatures are less extreme during this month. As stated before, spring temperatures in northern Argentina average 68 degrees Fahrenheit and in southern Argentina the spring temperatures range from an average of 46 to 57 degrees. October, November, and December all also have high volume dove shooting which is something that brings a lot of hunters to the area.
What to Wear While Hunting:
For hunting in northern Argentina in these months, wear lightweight clothing. If hunting in southern Argentina, definitely don't forget a light to medium weight jacket just in case.
Alternate Activities October through December in Argentina:
With this time of the year being the ideal time to be outside, some non-hunting activities that are available in Argentina include whale watching in Chubut, picnicking in Palermo, boating in Tigre, biking in Buenos Aires, and kayaking in Misiones. Wine tasting is also a very popular activity with tourists.
Book with South American Adventure Safari
South American Adventure Safaris has been organizing unforgettable hunting experiences since 1988. They offer several hunting packages to fulfill all your destination hunting dreams, including trophy hunting. There is no easier, more reliable way to plan your hunting trip. Some of SAAS packages include benefits such as one-on-one guiding, full boarding service with open bar, and a gun rental option. Book your hunt today with South American Adventure Safaris!
Free Range Red Stag, La Pampa
Season: March – July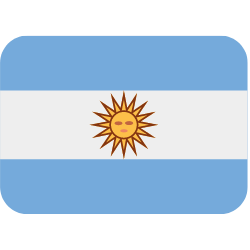 6 Nigths and 5 Hunting Days

One free range Red Stag trophy (no limit on score)

Full board lodging – Open Bar

One-on-one guiding
Custom Tailored Big Game & Bird Hunting Programs
Season: Year Round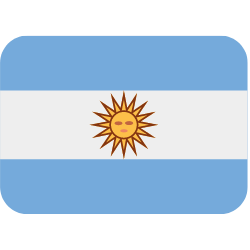 We can custom create a package for large or small groups based on their preferences to include any of the following: Red Stag, Asian Water Buffalo, Axis Deer, Fallow Deer, Blackbuck Antelope, Wild Goat, European Muflon, Four Horned Sheep, Wild Sheep and European Wild Boar. We can combine any of this species along with a wingshooting trip.