Hunting Weather in Argentina: October – December
Overall Climate in Argentina: October - December
July and August fall within Argentina's winter season. Winters in Argentina can get very cold, depending on the area and the altitude. Winters in most of Northern Argentina are much milder than the southern regions. September is the start of Argentina's spring season, however the beginning of spring has the lowest spring temperatures, so it can still be quite chilly throughout the country. In general, the weather in Argentina this time of the year can be described as fairly dry and cold. Weather in Northern Argentina: October - December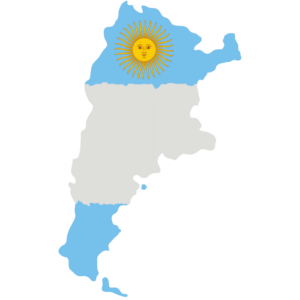 Average temperature Spring temperatures in northern Argentina average 68 degrees Fahrenheit. December's average temperature in the north is warmer at 79 degrees.
Average rainfall The average rainfall is 0.99 inches in October, 2.45 inches in November, and 5.73 inches in December. December can get very humid with the warm weather.
Average snowfall While rain is very probable, the high temperatures in northern Argentina make it too warm for snow to occur this time of year.
What to wear The most important clothing items you should bring on your northern Argentina hunting trip during these months are waterproof boots/shoes, extra socks and a rain jacket. Prepare for lots of rain, but still be sure to check the forecast, since this time of year also has beautiful sunny days mixed in at a temperature for ideal comfort. Especially in December, it can get hot. Hunters will be best suited in a short sleeve camouflage t-shirt, lightweight breathable pants, and a sun hat. Also, don't forget some sunscreen.
Weather in Central Argentina: October - December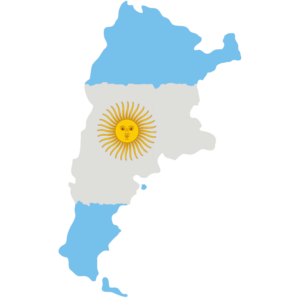 Average temperature The average spring temperature in central Argentina is 57 degrees. In December, the average temperature for December is around 68 degrees. However, it actually gets a little cooler in the summer in the southeastern parts of the capital city, Buenos Aires, due to the closer proximity to the coast.
Average rainfall The average rainfall in central areas of Argentina is 5.01 inches in October, 4.62 inches in November, and 4.68 inches in December. All of these months fall within the wet season of October to April.
Average snowfall Due to temperatures being too high, snow will not occur in central Argentina during these months.
What to wear Rain gear is a necessity to be best prepared for your hunting trip in central Argentina in October through December. While still being covered and protected from the nature, be sure to wear breathable fabrics and avoid bulky under layers. Instead, a light jacket is a good idea just in case.
Weather in Southern Argentina: October - December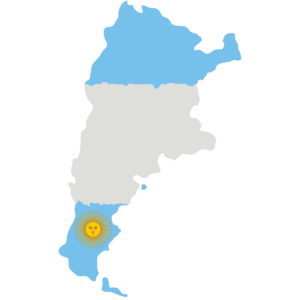 Average temperature In southern Argentina the spring temperatures range from an average of 46 to 57 degrees, as altitudes greatly vary in this portion of the country. The average temperature for higher altitudes of the extreme south in December is 54 degrees, and the areas with lower altitudes have an average temperature of 50 degrees during this time.
Average rainfall Southern areas of Argentina have an average rainfall of 1.42 inches in October, 1.63 inches in November, and 2 inches in December. As the temperatures are cooler towards southern Argentina, the humidity levels decrease from the more northern parts of the country.
Average snowfall Snowfall is highly unlikely in southern Argentina during this time of year.
What to wear During this time, hunters in southern Argentina should wear a long sleeve shirt and a light jacket. Rain is possible, so check the forecast ahead of time to be ready. In some areas it will be a little colder, so in this case you should bring a winter hat and a heavier jacket.
Species Available to Hunt in Argentina: October - December
A top hunting attraction in Argentina during the months of October, November, and December is high volume dove shooting. While December offers mostly bird hunting and fishing, October and November offer a much wider variety. October and November are the last couple months of Argentina's main hunting season. The following list covers the most popular animals to hunt during this time of the year:
Book Your Trip Today
South American Adventure Safaris has got you covered no matter the season. With nearly 35 years in business, SAAS has figured out all the secrets to having the most successful and seamless destination hunts. You can trust South American Adventure Safaris to make your Argentinian Hunting Trip such a once in a lifetime experience that you will want to book again and not leave it as once in your lifetime.
Custom Tailored Big Game & Bird Hunting Programs
Season: Year Round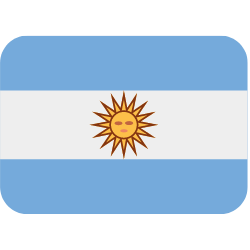 We can custom create a package for large or small groups based on their preferences to include any of the following: Red Stag, Asian Water Buffalo, Axis Deer, Fallow Deer, Blackbuck Antelope, Wild Goat, European Muflon, Four Horned Sheep, Wild Sheep and European Wild Boar. We can combine any of this species along with a wingshooting trip.