WHITETAIL DEER
June to September:
El Angolo, Peru
Peru has two types of whitetail deer.  The mountain whitetail and the coastal whitetail of Peru are two different species and very different hunts.  The steep mountains of the Andes offer incredible hunts with scenic vistas and a tremendous challenge. South American Adventures Safaris is proud to offer a very unique and new hunting destination for a rare trophy: South American White Tailed Deer (Odocoileus virginianus cariacou). One on one guided safari, the hunt takes place in the northern mountains of Peru, two hours of flying from Lima and a couple of hours driving to the camp. The base camp is quite comfortable, and it is located in the center of the hunting area. The hunt for Peruvian whitetail is spot and stalk.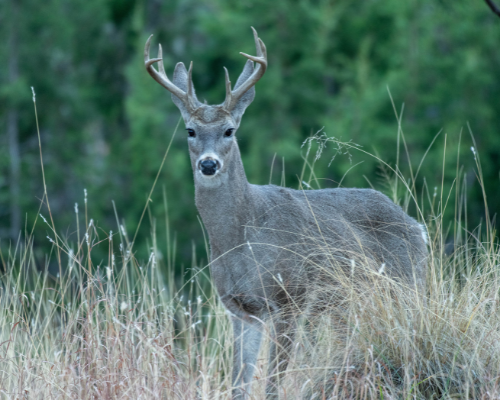 PACKAGES FEATURING THE WHITETAIL DEER
South American Whitetail Deer, Peru
Season: March – July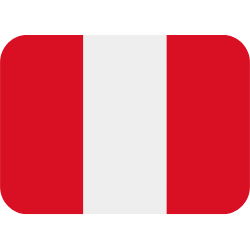 6 Nigths and 5 Hunting Days

One free range Red Stag trophy (no limit on score)

Full board lodging – Open Bar

One-on-one guiding
What is the best hunting method for hunting Whitetail Deer?
The best way to hunt Whitetail Deer is through the spot and stalk method. Spot and stalk hunting is one of the more rigorous methods of hunting big game. This hunting method consists of stalking your prey until you come within a safe shooting distance, without alerting the animal to your presence.
What is the hunting season for Whitetail Deer?
What do Whitetail Deer look like?
WHITETAIL DEER
June to September:
El Angolo, Peru
In the trophy books they are often referred to as the "Tropical White-tail"(Odocoilus Virginian) These medium sized South American deer weigh right around 140 pounds. The general color for these deer is red brown in the summer and bluish grey in the winter. The under parts and rump of these deer is white and the tails of these deer is broad and dark above and white below.  The main beam of the antlers slides backwards and then abruptly forward with great tines as they mature.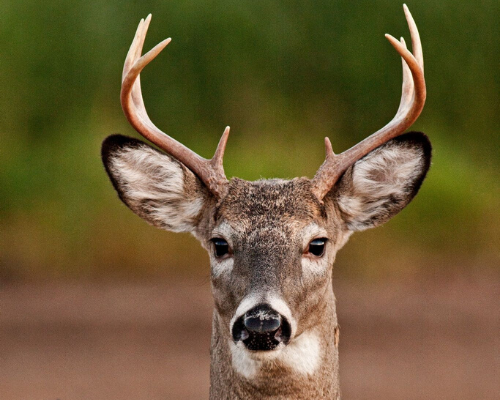 What We Provide Our Hunters...
As to plains game, we suggest riffles such as 7 mm RM or 300 WM caliber, fitted with a good scope. For water buffalo we recommend 375 HH caliber or bigger. For birdshooting 20 Ga. semi-automatic models are specially recommended. South American Adventure Safaris will provide premium quality ammunitions in 12 or 20 Ga. For 16, 28 and 410 calibers, please, order them in advance.
Munitions and cartridges will have to be dispatched in a hard box by separate as a registered baggage.