 The Patagonia region of Argentina is well known for being home to the largest "free range" red stags in the world. South American Adventure Safaris hunting ranches are located in the heart of the very best red stag hunting areas.  The terrain is filled with mountains and forest canyons filled with thick forest.  This area of Patagonia is very beautiful and it makes for a perfect backdrop for a tremendous hunt.
Our ranch Parque Diana and the neighboring area encompass over 25,000 acres of private land for free range hunting. The trophy quality in this area is as good as it gets. Hunters can expect to harvest stags trophies in the 300-320 SCI class. Patagonia stags are known for having great mass with dark color horns and light ivory tips.  We use four wheel vehicles to get into our hunting spots and then the hunting is a combination of spot and stalk though accessible terrain.
The high population of hinds in the area attracts many red stags from miles around, resulting in a tremendous roar during the red stag rut. Red stag hunting in the rut of the Patagonia mountains is a must for the international hunter and the experience is one that will fill your memories and dreams for years to come.  The best time to plan your free range red stag hunt is during the rutting season from mid-March through mid-April.  Our clients experience 100% success year after year during the roar.  If you are interested we also provide some fine trout fishing from the same lodge with short drives and scenic rivers filled with hard fighting trout. You can expect a mature and well-developed trophy with an average of 14 points (7 x 7).
Average score of our free range stags is 280-320 "with the top scoring stags reaching 320-340". Parque Diana lodge is one of the finest hunting lodges in the country, situated next to a crystal water river with breathtaking views of the beautiful valleys and tremendous peaks from the Andes mountains.  Parque Diana has 10 deluxe wood cabins each with heated floors, A fireplace, mini bar and private bathroom. Our cabins are the ideal location to relax and catch up on sleep or sit on the front porch and listen to the roars filling the valley below.  You will enjoy the warmth care and dedication our team has put into each cabin to surround you in comfort. A long day of hunting will conclude with a return to the lodge which will be well equipped for the enjoyment of a relaxed evening. Our private chef will impress you with breakfasts filled with fresh baked pastries, coffee, juices, fruit, yogurt, toast, bacon, ham and eggs all made for you.  Lunches and dinners are homemade and prepared on location with the finest in fresh grown local produce, our famous grass fed beef, game meats and fresh dessert that will amaze you all paired with the finest Argentinean wines.
Neuquén, AR
7:39 pm, September 30, 2023
70°F
Wind: 8 mph
Pressure: 1014 mb
Visibility: 10 km
Sunrise: 7:09 am
Sunset: 7:35 pm
Gold Medal Red Stag
Patagonia, Argentina
Season: March – July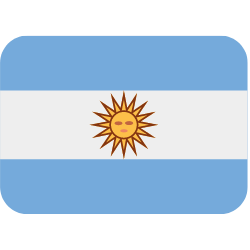 Custom Tailored Big Game & Bird Hunting Programs - Argentina
Season: March – July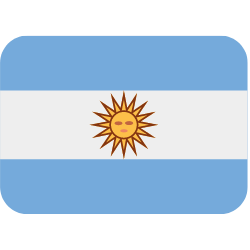 Cast & Blast
Entre Rios, Argentina
Season: March – July