START YOUR ADVENTURE TODAY! We would be excited to custom create a package hunt for large or small groups based upon the species you would like to hunt from the following:  Red Stag, Asian Water Buffalo, Axis Deer, Fallow Deer, Blackbuck Antelope, Wild Goat and European Wild Boar.  We can also combine any of these species with a wing shooting trip.
The region of La Pampa and the El Carrizal hunting ranch allows you the opportunity to hunt a wide variety of species and provide you the level of accommodations that you desire.  Our Argentinean big game hunts are some of the best in the nation.  Our seasons for this area run from March through July for most of the area but some of the animals can be hunted well into November like water buffalo, blackbuck and axis deer.
Morning hunts begin before day break and we return to the lodge around 11:00am for lunch and an afternoon siesta.  Our afternoon hunts usually begin between 3:30 and 4:00pm and we will generally hunt until last shooting light.  Most all of our hunts for big game species will be spot and stalk hunting.  We use 4WD vehicles to move hunters and guides to our hunting areas and then begin the hunting.  For hunters who have limited mobility we have ground blinds and elevated blinds over food plots and watering holes.  Shooting distances will be less than 200 yards with some shots as close as 30 yards.  Bow hunters should be proficient out to 40-50 yards or more with most shots being right around 30 yards. You can expect a mature and well-developed trophy in all the species listed. We will look for the best possible trophy for you to harvest. See pictures below for reference. El Carrizal has a newly built 8,000 square feet lodge offering world-class accommodations and exceptional meals. The beautiful lodge is perched on a hilltop providing a commanding view of the lagoons and forests below. During the roar rutted out red stag are heard roaring and clashing their antlers in the surrounding woods. El Carrizal has ten bedrooms each with a private bath and two spacious suites equipped with jacuzzi tubs.  Everyone enjoys the large dining room where fantastic meals are enjoyed.  The lodge has a fully stocked bar, internet access and Direct TV to bring in the world news.  We also have two comfortable lounge areas with a fireplace for recounting stories from the day's adventures. Our chef will delight you with international and local cuisine as well as game meat dishes during your stay and we expect you will never go hungry.  Our chefs understand how to prepare gourmet meals and pair those meals with the best Argentinean wines.
La Pampa, PE
10:38 pm,
December 5, 2023
73
°F
overcast clouds
Free Range Red Stag
La Pampa, Argentina
Season: March – July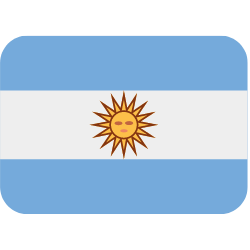 Free Range Red Stag
Patagonia, Argentina
Season: March – July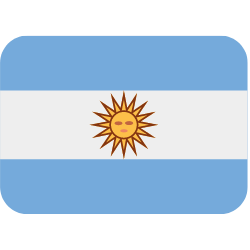 Dove Shooting
Entre Rios, Argentina
Season: March – July