START YOUR ADVENTURE TODAY! High volume dove hunting has put Argentina on the map as the world's ultimate bird shooting destination. The quantity of doves in the region where South American Adventure Safaris operates is among the most impressive in Argentina and the world. Shooting over 2,000 rounds a day is not unusual!
The High-Volume Dove Shooting season runs all year round. You could also combine this program with Pigeon Hunting, also from September 1st to April 30, you can add Dorado Fishing, having the great possibility to experience 3 of the most popular species in Argentina. South American Adventure Safaris have 2 areas for high volume dove shooting, one is our lodge Cortaderas in Entre Ríos Province and the other option is our lodge Rancho Cristóbal in Santa Fe Province.
Estancia Cortaderas
Estancia Cortaderas is one of the finest wingshooting and fishing lodges in the world. It is located in the province of Entre Rios just north of Buenos Aires. The Lodge was built in a colonial style which recalls a bygone era yet has all the modern features of a small luxury hotel. It is situated on a cliff 150 ft. above the massive Parana River, affording breathtaking views of the river valley from each of its 10 spacious rooms.
All rooms are equipped with 2 queen size beds, heating and air conditioning, private bath and patio with a view. Entering the Estancia lodge first takes you through the spacious gun room which is equipped with a gun rack and storage area for every hunter. The gun room opens to the reception hall which, among other things, offers access to the second floor.
The amenities of the second floor include Estancia spa which is complete with a steam room, dry sauna, massage rooms and indoor Jacuzzi with a view of the beautiful river valley. The reception area also leads to the elegant living room which is flanked by a bar and entertainment area on one side and the Estancia dining room on the other side.
Rancho Cristóbal
Rancho Cristóbal, we are excited to introduce you to a whole new hunting experience in Sanfa Fe province. Our new 16,000 sq ft lodge provides world-class facilities coupled with outstanding service with 8 spacious suites capable of hosting up to 16 guests. The hunting conditions in the area are like no other in Argentina, with no shooting in the area for over 10 years, the bird population has exploded and provides outstanding hunting opportunities all year round. We have managed to secure exclusive hunting rights on up to 1m hectares of prime agricultural land in the San Cristobal area alone. Not only do we provide outstanding hunts, we also provide a number of non-hunting activities such as horse-back riding, Spanish and cooking lessons to name a few. We provide a range of hunting packages that can be tailored to your exacting needs and also can provide help and guidance should you require it through our "Touchdown to Takeoff" Service.
Owned and operated by a vastly experienced team with over 25 years of local hospitality experience and 30 years of international experience covering the world's best lodges. Our team are all keen hunters and have dedicated their careers to providing the best hunting possible to our guests. A long day of hunting or fishing will conclude with a return to the lodge which will be well-equipped for the enjoyment of a relaxing evening. An inviting fire in the living room fireplace and full bar will help set the evening in motion as you begin sampling a diverse array of hors d'oeuvres. Our lodge favorites include pepper stuffed dove breasts wrapped in bacon and grilled over wood coals, pigeon breast "milanesa" (tenderized, breaded & fried), fried perdiz legs and local cheeses and cold-cuts. Argentine wines are famous throughout the world and the lodge boasts a selection of some of Argentina's finest labels. You may be surprised by how much you enjoy foreign varieties like the robust Malbec or Cabernet Sauvignon.
Argentines eat dinner quite a bit later than Americans are used to, allowing for a lengthy cocktail and social time before dining. Dinner is served on china and a linen tablecloth in the lodge dining room and always features a three-course gourmet meal. The grass-fed beef we serve is among the finest quality in the world and is complemented by our Argentine interpretation of classic continental game dishes. Our gourmet chef is well-versed in a number of specialties and takes pride in showing off an array of Argentina's rich culinary heritage.
Dove can be identified by their
small heads

pointed bills

rounded bodies

long wings
The Dove in Argentina
There are ~50 million doves in Argentina

There are ~30 million doves in Cordoba, AR alone

Dove consume ~30% of local farmer's seeds and grains

Doves have a lifespan of over 4 years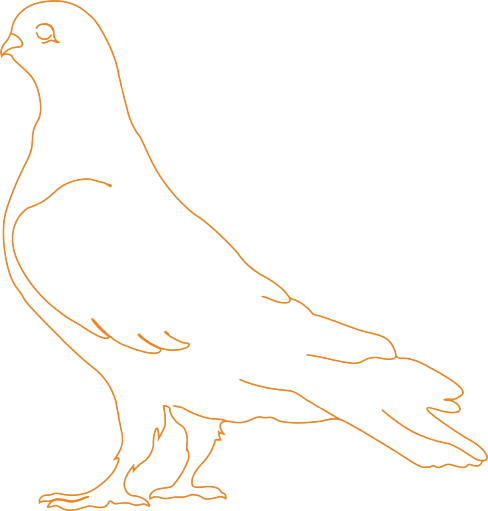 Dove shot placement
When the birds come into view, they will likely arrive in groups containing 20 to 50 doves. Pick a single bird at a time as a target. When the dove is flying across your view horizontally, take a 6 foot lead. Typically, one inch of barrel movement is equal to one foot of lead for the bird.
Making use of the Dove
95% of the edible meat is breast

Grilled Doves a la Mancha

Barbecued Doves 

Taxidermy Trophy
Rancho Cristóbal Lodge Gallery
Entres Rios
8:47 pm, September 30, 2023
61°F
Wind: 7 mph
Pressure: 1019 mb
Visibility: 10 km
Sunrise: 6:41 am
Sunset: 7:02 pm
Santa Fe Province, AR
8:47 pm, September 30, 2023
58°F
Wind: 7 mph
Pressure: 1019 mb
Visibility: 10 km
Sunrise: 6:43 am
Sunset: 7:04 pm
Mix Bag Bird Hunting & Fishing
Entre Rios, Argentina
Season: March – July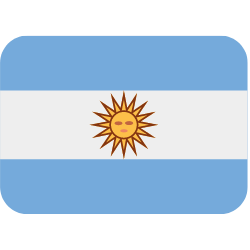 Cast & Blast
Entre Rios, Argentina
Season: March – July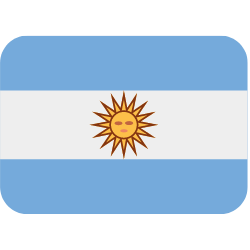 Custom Tailored Big Game & Bird Hunting Programs - Argentina
Season: March – July