Best Guns and Caliber to Hunt Dove
When selecting the ideal gun and caliber for dove hunting, it is important to keep in mind that doves are small, fast birds that are typically hunted at 25 to 35 yards. They fly at 40-55 mph and are about 12 inches in length. Double barrels, pump-actions, and over-and-under shotguns all work really well for wingshooting.
Selecting the Right Gun for Dove Hunting
Many dove hunters prefer autoloaders since doves are fast and autoloaders can send three quick shots before the bird flies out of range. A longer barrel length is good for faster moving targets. 20, 16, or 12 gauge guns are all good choices. A 12-gauge will give you the greatest distance and hardest impact, but a 20-gauge or even 28-gauge will also be perfectly sufficient in most bird hunting situations, especially dove hunting given their size. A 20-gauge will get the job done just as well as a 12-gauge, just with a lighter recoil, which makes for better control. As far as ammo goes, it is best to keep the shotshell sizes small for dove shooting. The typical range of shot sizes that are used for doves are 6s,7s, 7.5s, 8s, and 9s, with 7.5s and 8s being the most popular choice. Most shotguns will come with a choke tube, which can be adjusted to control how much the pellets flare out. For dove shooting, improved cylinder or modified chokes are best. Read on to learn about a few of the best guns for your dove hunt.
Benelli ETHOS Shotgun
Price:
$2,149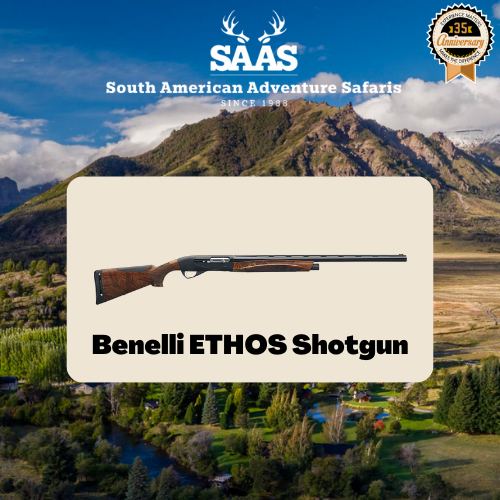 The Benelli ETHOS is a 20 gauge semi-automatic shotgun. It is available with a 26" or 28" long barrel, but the 28" is preferred for most forms of wingshooting. It also comes with five chokes. This gun is a top choice for dove hunting. It is priced starting at $2,149, which is on the higher end of the spectrum for an auto-loader, but its quality makes it well worth the money. The Benelli ETHOS is described as elegant, lightweight, durable and long lasting. Hunters say it has a soft kick, fast handling, and is well balanced.
Beretta A400 Xplor Action
Price:
$1,579.99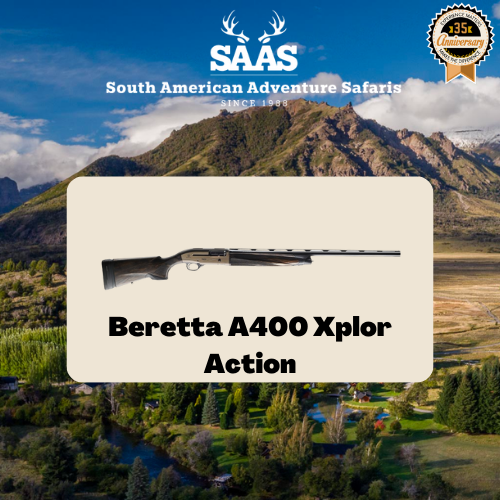 The Beretta A400 Xplor Action is a semi-automatic shotgun and comes in 12, 20, and 28 gauge, but the 20 gauge is perfect for dove hunting. It has a classic design, low recoil, fast handling, and it is easy to maintain. It comes with 3 screw-in choke tubes: cylinder, modified, and full. The Xplor Action also comes with extra shims to adjust the length of the pull. The MSRP of a Beretta A400 Xplor Action in 20 ga. with a  28" vent rib barrel is $1,579.99. Reviews say it is a smooth shooting, reliable gun that is one of the best out there for bird hunting.
Winchester Model 21
Price (range):
$7,000 to $15,000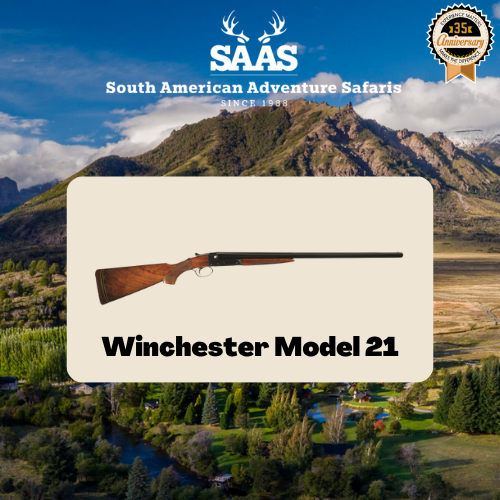 Although dove hunting is not particularly rough on your gun, the Winchester Model 21 is a super durable shotgun. It has 2 side-by-side barrels and comes in 12, 16, 20, 28 gauge, and .410 bore, which are all appropriate for wing shooting. The barrel length is 26 to 32 inches, making it perfect for moving targets. The Winchester Model 21 is an iconic American gun, however they are on the expensive side. They range from about $7,000 to $15,000, for an avid hunter they are said to be worth every penny. Aside from the high price tag, reviews say that this gun is not considered lightweight compared to similar shotguns. However, with how tough this gun is, the extra bit of weight is expected and most agree its durability is worth the added weight. If you are looking to invest in a gun that is built to last, classic, and reliable, this one might be for you.
Browning A5 Sweet Sixteen
Price:
$1,820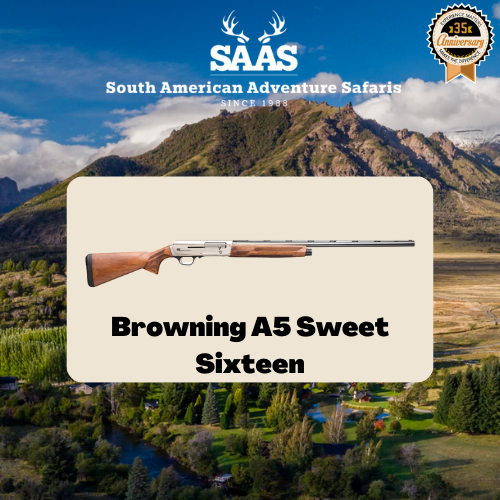 The Browning A5 Sweet Sixteen is a 16 gauge autoloading shotgun that is perfect for doves. It is semi-automatic and its barrel has a length of 28 inches. The gun's build is slender and fairly lightweight, making for good mobility. It has a long-recoil and is good for shooting accurately from a slightly farther distance. They are going for $1,820 new, which is about the average price for a quality shotgun of its type. Reviews say it carries like a 20 gauge but shoots like a 12 gauge. It is said to have a heavy trigger pull and a moderate kick.
Remington 870 Express
Price:
$430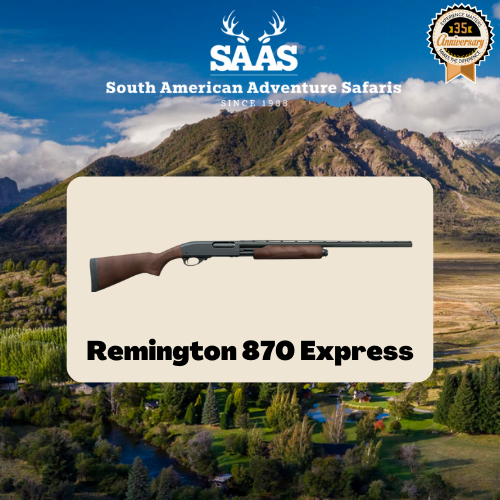 The Remington 870 Express is one of the most popular shotguns ever made. It has a 28 in barrel and comes in 12 or 20 gauge, both good for wingshooting. The 20 gauge is more ideal for dove hunting since it is lighter, yet still absorbs a good amount of recoil. It is a smooth shooting pump action shotgun that is known for being dependable and good quality, while also being cost effective. Its steel receiver makes it sturdier than other pump action guns that typically have alloy receivers. It costs an average of $430 new. Reviews say the Remington 870 Express is well-balanced with a good swing, but slightly weighted forward. It shoots almost as fast as an autoloader since it has a short stroke. It is described as versatile and is an overall great value.
Weatherby SA-08
Price:
$650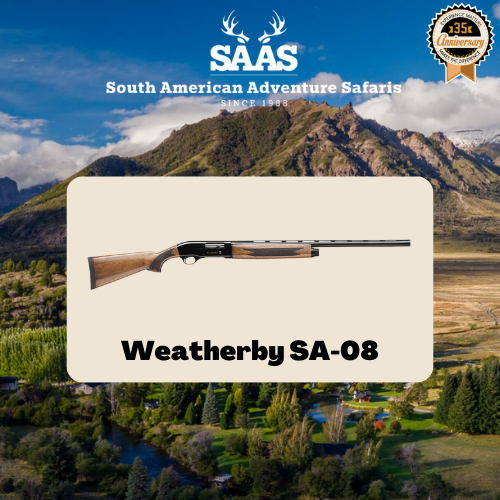 The Weatherby SA-08 is a semi-automatic shotgun available in 12 or 20 gauge with a 26 or 28 inch barrel. It has interchangeable pistons that can be switched in only a matter of seconds. This feature makes the gun suitable for heavy and light loads. This versatility is a plus, along with an affordable price of around $650. Reviews say that it is well-finished and attractive for its price, along with being lightweight and fast-handling.
Mossberg Silver Reserve
Price:
$700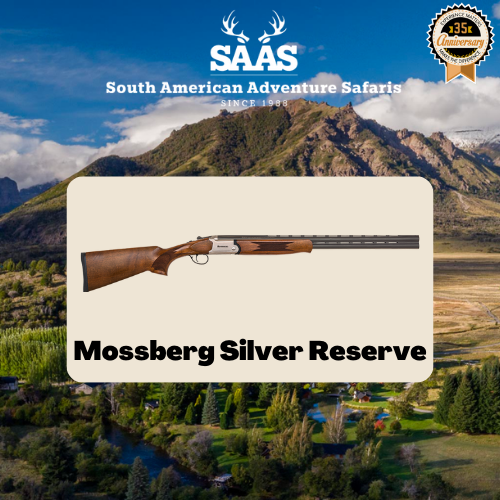 The Mossberg Silver reserve is a traditional over-under double barrel shotgun. It comes in 12, 20, 28, and 0.410 gauge and barrel lengths of 26" and 28".  The 20 gauge is usually preferred for doves. This gun is another quality, affordable option for wingshooting, costing around $700. Its downsides are that it has more of a kick than a semi-automatic and it only holds 2 shells, so you will not get the benefit of a third shot like you do with many other shotguns. Reviews say it is comfortable to carry, simple to operate, and very reliable. The Mossberg Silver Reserve is  a good option for a variety of dove hunters ranging from first timers to experts. It is a very straightforward shotgun and does everything you need it to and nothing you don't.
Book Your Wingshooting Hunt with South American Adventure Safari
There is no better way to experience wing shooting than on a destination hunt in the breathtaking country of Argentina. Argentina is the #1 dove hunting location in the world, due to its high volume of doves. It is a great time, even for beginners, and is sure to not leave you empty handed. Book your trip with South American Adventure Safari today to begin your next adventure. SAAS makes things easy by offering gun rentals, so there is no need to travel with your own. This also will give you the opportunity to try both a Benelli and a Beretta and pick a favorite for yourself.
High Volume
Dove Shooting, Argentina
Season: March – July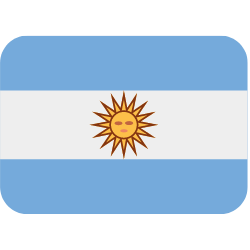 6 Nigths and 5 Hunting Days

One free range Red Stag trophy (no limit on score)

Full board lodging – Open Bar

One-on-one guiding
Mix Bag Bird Hunting & Fishing
Entre Rios, Argentina
Season: March – July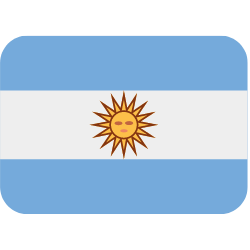 6 Nigths and 5 Hunting Days

One free range Red Stag trophy (no limit on score)

Full board lodging – Open Bar

One-on-one guiding
Cast & Blast
Entre Rios, Argentina
Season: March – July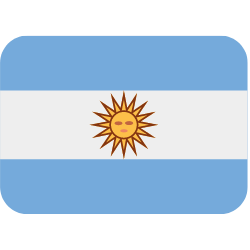 6 Nigths and 5 Hunting Days

One free range Red Stag trophy (no limit on score)

Full board lodging – Open Bar

One-on-one guiding