Dove Hunting & Wingshooting Techniques
Wingshooting in Argentina
Argentina is the #1 dove hunting destination in the world. Due to Argentina's ideal temperate climate and abundance of agricultural lands and water, the country offers the very best high volume dove hunting, along with several other types of wingshooting including pigeon, duck, and perdiz. You can read more about Argentina's role in the popularization of dove hunting in our article titled, "The History of Dove Hunting in Argentina". Dove hunting is great for beginners, but also a favorite of even the most experienced hunters. Argentina's famous dove hunting occurs year round. The best times of the day for dove hunting are shortly after sunrise and around dusk. Since doves are small and fast birds, it can be tricky to hit them every time, but with a few key tips and tricks found below and a little practice, you will be an expert in no time.
Choosing a Gun & Caliber
Due to their size, it does not take much force to shoot down a dove. Hunters typically use a 20-, 16-, or 12-gauge autoloader for dove hunting. 12-gauges are sometimes viewed as a bit of an overkill for doves, but regardless, they get the job done well, so it comes down to a matter of personal preference. Since doves are fast, autoloaders are ideal so multiple shots can be fired close together before the bird gets out of range. Pumps, double barrels, and over-and-under shotguns are sufficient, but not as good as autoloaders because of the delay caused by having to reload so often. The recommended shot size for dove hunting is 7.5s or 8s. An improved cylinder or modified choke is perfect, especially for early season. With doves typically hunted at 25 to 35 yards, these chokes work well as they are efficient from 10 to about 35 yards. Read our article titled, "Best Guns and Caliber to Hunt Dove" for a more in depth review to prepare for your hunt.
Dove Hunting & Wingshooting Techniques
Decoys
Decoys are not necessary but a few can help, especially if you are in a heavily hunted area. Doves are sensitive to pressure, but decoys can attract birds back to your field. For it to be the most realistic, arrange them in pairs with a couple singles scattered throughout. Using spinning wing decoys draws the most attention from a distance. However, first make sure decoys are legal in the area you are hunting.
Positioning
Many hunters prefer to hunt dove sitting. Sitting down lowers your body which makes you less visible to the birds, especially if you are able to find a low hanging tree to sit under. You can also stand, making sure you are on level ground with a flat footed stance. It is important to always mount properly with your cheek on the stock because if you miss this step, it is likely you will shoot too high. Whether you sit or stand, being completely still while waiting for the bird to come into range will lessen the chances of it spotting you.
Focus on a target
When the birds come into view, they will likely arrive in groups containing 20 to 50 doves. This can be overwhelming if you do not adjust your focus. Pick a single bird at a time as a target, because if you try to frantically shoot them all, you will most likely miss and get none.
Aim
When the dove is flying across your view horizontally, take a 6 foot lead. This means aiming around 6 feet in front of the bird to account for its traveling speed. This will put the bird right in your shot pattern by the time the bullet gets to it. Typically, one inch of barrel movement is equal to one foot of lead for the bird. If the dove is coming from behind you and flying away towards the distance, aim a few inches beneath it. If the bird is descending or about to land, aim beneath it and pull the trigger as soon as your barrel blocks the dove from your view.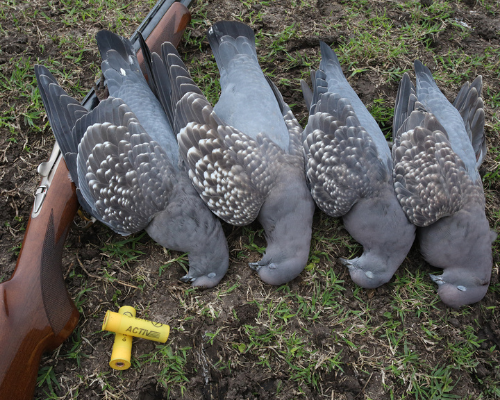 Tips for Dove Hunting & Wingshooting
Doves have very good eyesight and are able to see color, so hunters should avoid wearing brightly colored clothing or gear that may scare them away. Instead, one should wear clothing that camouflages well in their environment, which typically has a lot of dead grass and brown foliage. When it comes to a hunting location, South American Adventure Safari makes it simple by setting you up with all the best spots for the highest volume of doves. A technique used to determine where hunters will be most successful is to pay attention to where the doves are going for their food. Doves eat often, as they consume between 12 and 20 percent of their body weight every day. Agricultural fields not far from water sources and areas with seed-bearing grasses, abundant crops, or open dirt patches are all ideal spots. However, if the same feeding area is exclusively hunted day after day, doves may catch on and relocate. So for the best results, alternate between our several designated hunting spots, some near their feeding area and some closer to a water source.
Book Your Wingshooting Experience with South American Adventure Safari
Now that you have all the inside information on how to have a successful dove hunting trip, book yours today with South American Adventure Safari. SAAS offers dove hunting and various wingshooting packages year round. South American Adventure Safari also offers gun rentals for your convenience along with lodging and food. South American Adventure Safari makes it easy so all you have to focus on is having a great time and bringing home some birds.
High Volume
Dove Shooting, Argentina
Season: March – July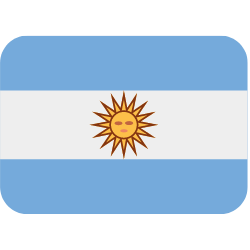 6 Nigths and 5 Hunting Days

One free range Red Stag trophy (no limit on score)

Full board lodging – Open Bar

One-on-one guiding
Mix Bag Bird Hunting & Fishing
Entre Rios, Argentina
Season: March – July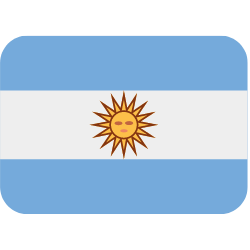 6 Nigths and 5 Hunting Days

One free range Red Stag trophy (no limit on score)

Full board lodging – Open Bar

One-on-one guiding
Cast & Blast
Entre Rios, Argentina
Season: March – July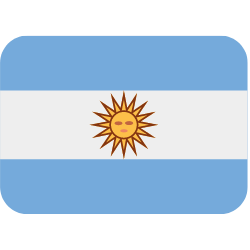 6 Nigths and 5 Hunting Days

One free range Red Stag trophy (no limit on score)

Full board lodging – Open Bar

One-on-one guiding