Best Locations in Argentina to Hunt Water Buffalo
Why People Water Buffalo Hunt in Argentina
Argentina is a very well known destination for hunting water buffalo. Water buffalo are more available for hunting in Argentina, along with a couple other surrounding South American countries, than anywhere else in the world. Water buffalo, also called bubalus bubalis, thrive in Argentina's marshes, forests, and spacious grasslands.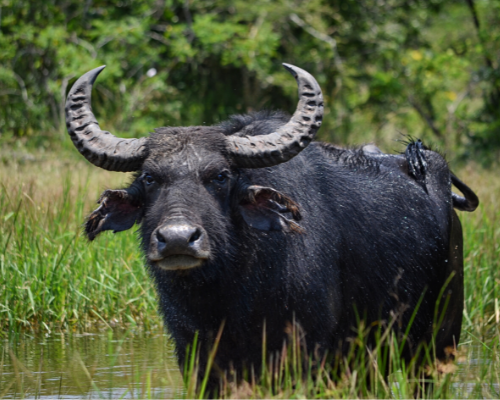 Water buffalo enjoy wallowing in mud or water and typically never travel further than 12 miles away from a water source. They also spend their days resting in shaded areas and eating grasses, herbs, and aquatic plants, which Argentina has no shortage of. Water buffalo are active during the day and at night, but the best times to hunt them are early morning or late evening.
In addition to Argentina offering water buffalo their ideal habitat, regions of Argentina have a climate that is perfect for them. Water buffalo mostly live in tropical and subtropical forests. Argentina's north eastern border by Brazil has a subtropical climate in which most of the country's water buffalo inhabit. They also live all along the Paraná River Delta, which is the second largest river in South America and runs through Brazil, Paraguay, and Argentina.
Best Locations in Argentina to Water Buffalo Hunt
Corrientes
Corrientes is where water buffalo were first introduced to Argentina over 150 years ago. This province sits on the eastern shore of the Paraná River in north eastern Argentina. Corrientes is an area in Argentina with a subtropical climate. The temperature in Corrientes usually varies from 51 degrees to 91 degrees throughout the year. Weather in Corrientes is hot and wet in the summer and winters are cool and clear but short. The water buffalo hunting season in Argentina runs from March through November, which is the most comfortable time of the year for hunters to visit as it excludes the very hot and humid summer months. When you are not hunting in Corrientes, you can see fine arts museums, take a boat ride, or enjoy the Punta Arazaty beach.
La Pampa
La Pampa is located in south central Argentina. La Pampa is a popular water buffalo hunting destination due to it being a fertile lowland. Water buffalo roam in eastern areas of La Pampa where there are many wetlands. This part of the province is humid and borders Argentina's capital, Buenos Aires. There is plenty of sight seeing to do in La Pampa alone, but its proximity to Buenos Aires makes it an even more desirable destination hunting spot for hunters hoping to experience some of Argentina's culture and tourism while on the trip.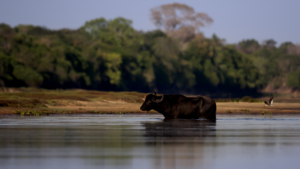 Water buffalo are usually hunted at a shooting range of 50 to 100 yards. In order to deliver a fatal shot from this distance to an animal of this size, a rifle chambered in .375 H&H Magnum or .375 Ruger is recommended as a minimum.
Water Buffalo Hunting Around The World
Southeast Asia
Water buffalo are a native species to southeast Asia and sometimes even called Asian buffalo. China, India, Thailand, Bhutan, and Nepal are all countries in Asia known for their large water buffalo population. Over 95.8% of the world's water buffalo, including both river and swamp water buffalo, are in Asia. More than half of the world's water buffalo population can be found in India alone. It is said that 63% of swamp water buffalo are in China and almost 69% of river water buffalo are in India. Southeast Asia has a tropical climate with temperatures over 77 degrees Fahrenheit throughout the whole year. There is also high precipitation in this region of China, which makes for the swampy, muddy conditions water buffalo love. However, hunting of water buffalo is limited throughout Asia as they are even considered sacred animals in certain Asian countries including India. 
Australia
All of the water buffalo hunting in Australia is in the north territory, mostly in Arnhem Land. Water buffalo can be hunted year round here, but it's best to hunt them from June through September because this is the dry season. There are about 15,000 to 20,000 water buffalo roaming Australian land. The northern territory is inhabited by a very small number of people, making it a wildlife paradise and every hunter's fantasy.
North America
Although less widespread than Asian countries, water buffalo can be hunted in North America as well. There is water buffalo hunting available in central Canada and The United States, specifically Texas. There are no seasonal restrictions on hunting water buffalo in Texas. The water buffalo roam the dry prairie lands of North America and are a big game hunting favorite of many avid hunters.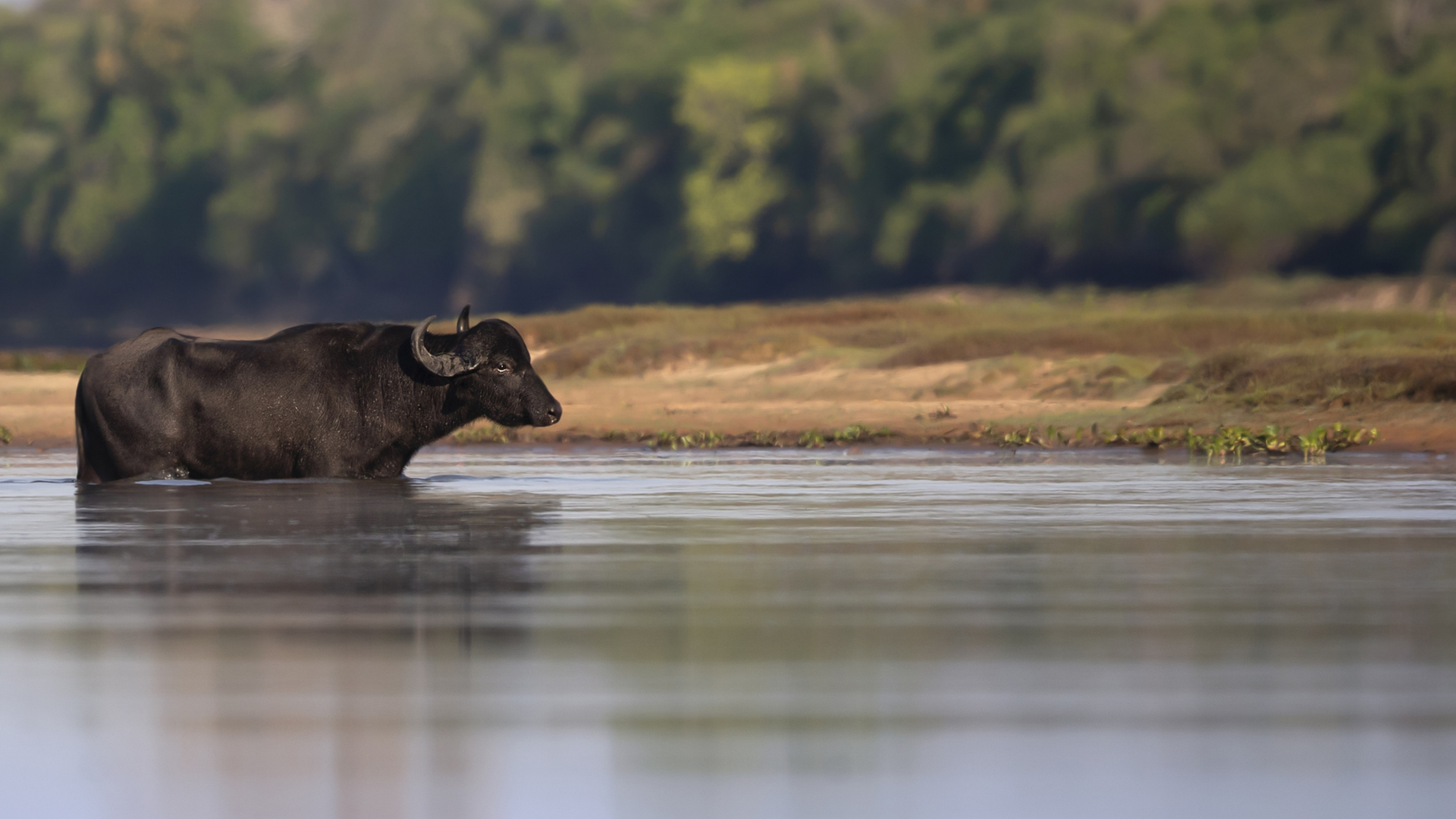 Come to Argentina and Water Buffalo Hunt with the Experiences Staff at SAAS!
The water buffalo hunting experience of a lifetime awaits you! South American Adventure Safaris will assist you with everything your trip entails from traveling, food, and lodging to gun rentals, hunting spots, and getting your trophy home. In addition to the satisfaction this beautiful trophy can bring a hunter, due to their size a single water buffalo can provide a large supply of meat. It is estimated that 68% of a water buffalo's weight is consumable meat. Book your hunt today with SAAS to embark on your next wilderness adventure!
Custom Tailored Big Game & Bird
Hunting Programs - Argentina
Season: March – July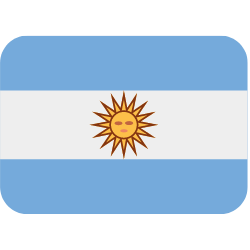 6 Nigths and 5 Hunting Days

One free range Red Stag trophy (no limit on score)

Full board lodging – Open Bar

One-on-one guiding