START YOUR ADVENTURE TODAY! The morning hunt begins before daybreak and we return to the lodge at around 11:00 for lunch and later siesta. The afternoon hunt begins around 3:30-4:00 and we hunt until last shooting light. Most of the hunt will be spot and stalk. 4WD vehicles are used to move from one hunting area to the next. For hunters with limited mobility, we have a dozen grounds and elevated blinds over food plots and water holes. Shooting distances will be less than 200 meters with some shots as close as 30 meters. Bow hunters should be proficient at 30-40 meter since shots less than 30 meters are extremely difficult to achieve under spot and stalk. Red Stag:
The stag you can expect to shoot free range will be a 7x7 minimum with an average score of 300-320" and the top scoring stags around 320-340". On free range stags, there is no limit on the score of the animal you shoot; but we do guarantee a minimum of a 7x7 stag, mature and well-developed trophy.
Dove Shooting:
High volume dove hunting has put Argentina on the map as the world's ultimate bird shooting destination. The quantity of doves in the region where Rancho Cristobal operates is among the most impressive in Argentina and the world. Shooting over 2,000 rounds a day is not unusual! The High-Volume Dove Shooting season runs all year round! Big Game Area:
La Pampa Lodge has a newly built 8,000 square feet lodge offering world-class accommodations. The beautiful lodge is perched on a hilltop providing a commanding view of the lagoons and forests below. During the red stag rut, stags are heard roaring and clashing their antlers in the surrounding woods. The lodge has ten bedrooms all with private bathrooms and the possibility of single or double bed arrangements.
There are also two spacious suites equipped with a Jacuzzi. The large dining room and two comfortable lounge areas, each with a gorgeous fireplace, provide plenty of space to relax. The lodge also has a fully stocked bar, pool table, Wi-Fi Internet, Direct TV, and all the amenities to make your stay a memorable one.
Wingshooting Area:
A new lodge based in Santa Fe province Argentina. Set in 50 acres of pristine forest in Argentina's sunflower capital of the country, Rancho Cristobal strives to provide the ultimate high-volume wing-shooting experience in Argentina
Opening in January 2023, we are excited to introduce you to a whole new experience in Santa Fe province. Our new 16,000 sq ft lodge provides world-class facilities coupled with outstanding service with 8 spacious suites capable of hosting up to 16 guests. Our chefs will delight you with international and local cuisine as well as game meat dishes. Argentina is known the world over for its food. Hunters will enjoy gourmet meals and the best Argentinean wines.
La Pampa, PE
6:53 pm, September 30, 2023
80°F
Wind: 2 mph
Pressure: 1015 mb
Visibility: 10 km
Sunrise: 5:33 am
Sunset: 5:46 pm
Santa Fe, AR
8:53 pm, September 30, 2023
17°C
Wind: 3 mph
Pressure: 1016 mb
Visibility: 10 km
Sunrise: 6:42 am
Sunset: 7:03 pm
Gold medal Red Stag
La Pampa, Argentina
Season: March – July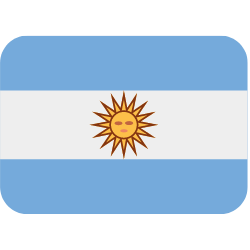 Custom Tailored Big Game & Bird Hunting Programs - Argentina
Season: March – July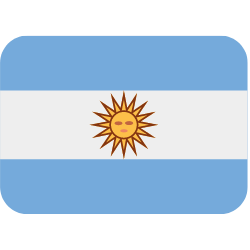 Dove Shooting
Entre Rios, Argentina
Season: March – July